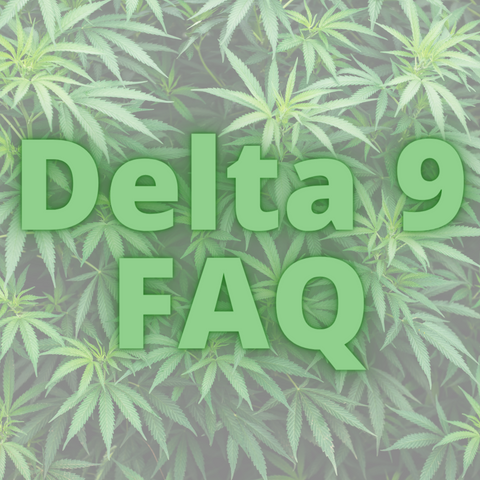 What is Delta 9? – Delta 9 THC is the part of marijuana plant which gets you "high".  It is generally produced from the marijuana plant, but can also be extracted through hemp. 
What is the difference between Delta 9 THC, Delta 8 THC and CBD? – Delta 8 and 9 are both intoxicating, whereas, CBD has no intoxicating feeling. Delta 8 and 9 are near exact isomers of each other. This means the chemical makeup is virtually identical. Because the double bond (which causes the activity) is on the 8th carbon atom as opposed to the 9th carbon atom, they are very similar but different at the same time. Delta 8 is thought of as the younger cousin to Delta 9. It is generally less psychoactive and most people will find it to be a bit more comfortable with less anxiety.
Do I need a medical card? - 
You do not need a medical card to purchase any Blue Planet Chocolate products. We are not a state dispensary. Blue Planet Chocolate is an Ohio certified hemp processor.
How is this legal? - The 2018 farm bill legalized hemp (designated as a cannabis plant with less than .3% delta 9 THC) and all products which were under .3% THC by dry weight. The products we produce are all within the legal range on a dry weight basis. Since the Delta 9 we work with was extracted from a legal hemp plant, and the final product is within federal standards, the Delta 9 we work with is legal in all 50 states.
How will Delta 9 make me feel? - Delta 9 THC is the most powerful psychoactive part of the marijuana plant.  While it effects everyone differently, it is felt most when eaten as opposed to smoking or vaping.  The Delta 9 (and Delta 8) when ingested can typically make you "higher" than other forms due to the way cannabis is digested.  It tends to give an increased effect and for a longer period of time.
If you have any other questions, please feel free to send us a message here on our website or one of our social media accounts and we would be happy to provide more information!