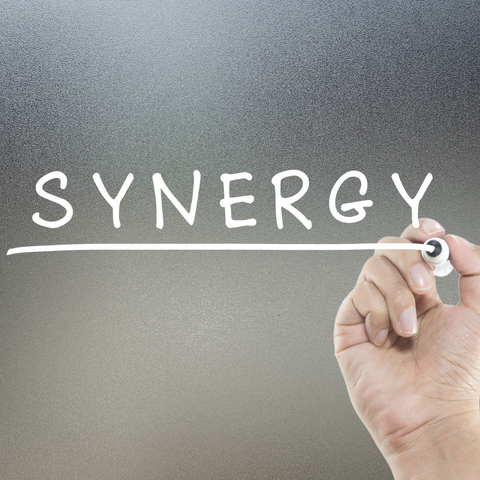 What Does Synergy Mean?
The definition of synergy is two or more things working together in order to create something that is bigger or greater than the sum of their individual parts
An easy way to see this would be 1 + 1 = 3 . For example, if you have a piece of chocolate it will be enjoyable. On the other side, there is peanut butter. Also enjoyable. But put the two together, and you create a completely different and delicious treat. This is Synergy.
Why is Synergy important?
In the world of nutraceuticals, foods providing healthful attributes, there are numerous opportunities to combine different fruits, vegetables, roots, spices, oils etc. together in order to create foods or snacks which are considerably healthier than any of the individual items.
An example would be adding other natural ingredients to our CBD chocolates designed to provide assistance for post workouts or sleep disorders.
In the case of the Blue Planet Chocolate Night Time bar we add CBN and Valerian root to the CBD chocolate. CBN is a cannabinoid from the hemp plant which has shown promise in promoting sleep as well as Valerian root which is used as a natural sleep aid. By combining these together with CBD and dark chocolate it creates a synergistic effect, whereas, each item by itself is not capable of achieving the goal of sleeping through the night.
High cocoa dark chocolate, CBD and Cinnamon each assist with vasodilation, the relaxation of muscle tissues in the arteries and veins which increase blood flow. However, the synergistic effect of the three together is more powerful than each by itself.
What other questions do you have about CBD, synergy and the world of chocolate? Leave them in the comments below!