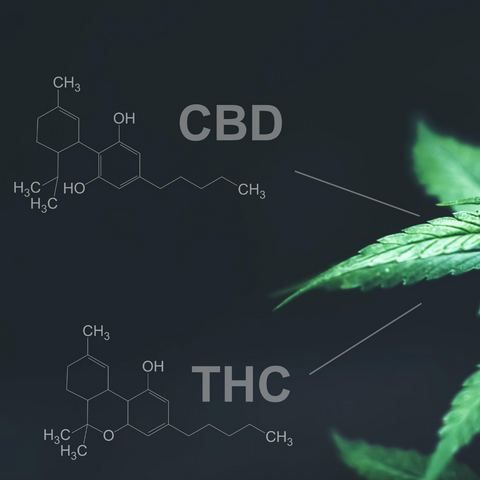 'What is CBD?' and 'What is the difference between THC and CBD?' are two very important questions and questions we get asked quite often. So let's talk about them...
What is CBD? CBD, Cannabidiol, is mainly derived from the hemp plant.  It is non-intoxicating meaning it WON'T get you high and it's non-addictive. CBD binds with CB1 and CB2 receptors in the Endocannabinoid system which helps regulate sleep, appetite, memory, mood, pain, inflammation, motor control, pleasure, and more.  CBD has also been used in an FDA approved drug which is effective in children with Epilepsy.  
Reasons given for using CBD include pain relief, relaxation, mild anxiety, sleep, reduce inflammation to name a few. 
What is the difference between CBD and THC? 
CBD is non-intoxicating whereas THC (marijuana) is intoxicating.  While the plants look identical and are both from the cannabis family, they are quite different.  
In order for a plant to be considered Hemp, it must be less than .3% Thc.  Anything above that threshold is considered Marijuana.  
The easiest way to remember this is "Hemp is Cannabis, Marijuana is Cannabis...Hemp is NOT Marijuana. 
If you have any questions you would like us to answer in a future post feel free to leave them below in the comments. Thank you for reading!